Issuers of SMART Health Cards
The following organizations are issuers of SMART Health Cards. Please see each one's documentation for more information.
A SMART Health Card stores healthcare information and other vital medical data. SMART Health Cards provide a platform to improve privacy and security of patient information, make medical records portable, and reduce healthcare fraud.
SMART Health Card issuers play a critical role in the vaccination verification ecosystem, and the VCI coalition values the importance of their work and publishes the VCI Directory to help ensure that there's a trusted list of organizations associated with SMART Health Card issuance.
The types of issuers permitted in VCI Directory are limited to the following:
Clinical health systems and hospitals providing patient care
National and regional pharmacy chains
National and regional laboratory diagnostics providers
National and regional health insurance payors
Government and governmental agencies
For more information on issuer types see the VCI Directory: Issuer Types blog post. And if you would like to learn more about becoming an issuer, go here.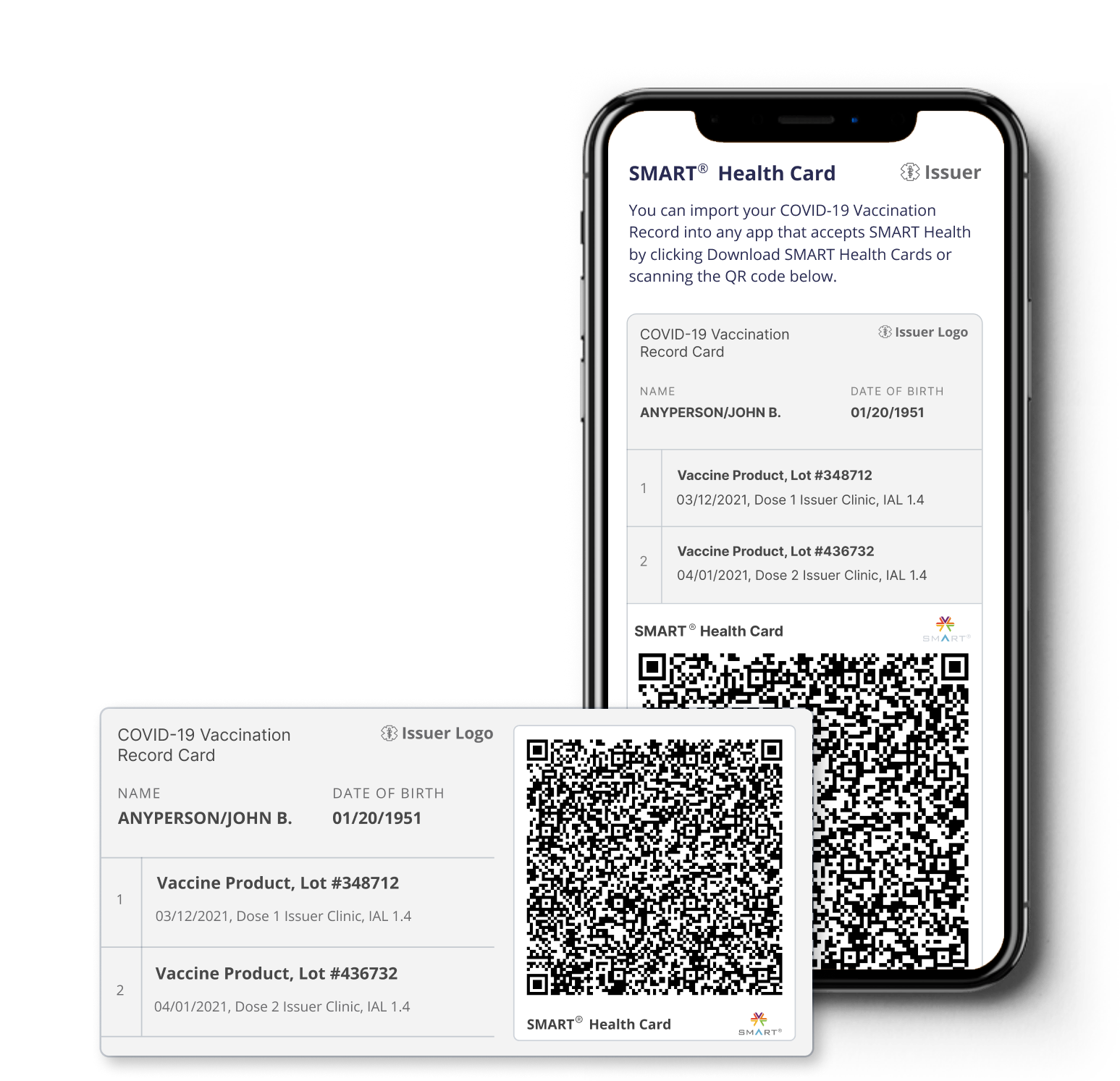 Public Health Issuers
U.S. States and Territories
U.S. Nationwide Pharmacies
All Issuers:
If your state, healthcare provider, pharmacy, or lab is listed below, click on the link to learn how to gain access to your SMART Health Card from your issuer. This might include logging into your patient portal where you can view your immunization history and secure a digital record of your vaccination. If a link is not provided below, or you experience any difficulties gaining access to your vaccination records, please contact your provider directly.