The VCI™ Charter
VCI™ is a voluntary coalition of public and private organizations committed to empowering individuals with access to verifiable clinical information, including a trustworthy and verifiable copy of their vaccination records in digital or paper form using open, interoperable standards.
The scope of VCI™ is to harmonize the standards and support development of implementation guides needed to issue, share, and validate vaccination records bound to an individual identity.
Individuals can then use those verifiable credentials for medical purposes and to demonstrate their vaccination status to safely return to work, school and travel.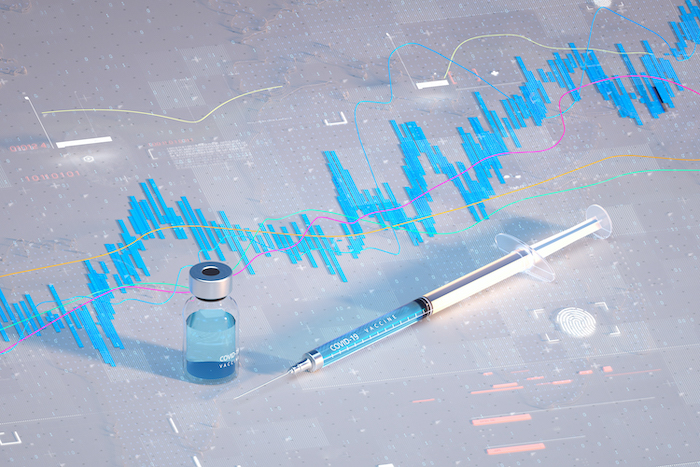 A SMART Health Card stores healthcare information and other vital medical data. SMART Health Cards provide a platform to:
Improve privacy and security of patient information
Make medical records portable
Reduce healthcare fraud
SMART Health Card Framework
To achieve this purpose, the founding members of VCI™ have collaborated to develop (1) the SMART Health Cards Framework Implementation Guide based on the World Wide Web Consortium (W3C) Verifiable Credential and Health Level 7 (HL7) SMART on FHIR standards, and (2) the SMART Health Cards: Vaccination & Testing Implementation Guide..
There is no charge for use of VCI™ created standards and implementation guides.
The SMART Health Cards framework includes a requirement that any verifier is able to validate the signature on a Health Card using only publicly available resources (i.e., openly published, web accessible JSON Web Key Set files) with no pre-arrangement or transactional costs.
Participating Organizations
VCI™ participating organizations commit to testing, refining and implementing the SMART Health Cards Framework within their sphere of influence and also commit to providing vaccination records in their stewardship directly to individuals in accordance with the VCI™ Implementation Guide via:
Any compatible digital wallet of the individual's choice
PDF or paper with QR codes containing W3C verifiable credentials
Participating organizations issuing SMART Health Cards may also agree to be listed in a common registry of issuers with appropriate conformance testing and associated trust framework.
Where appropriate, participating organizations may also be called upon to assist in the issuing of other records like diagnostic tests, or other ways as needed to ensure the success of the initiative.
Key Design Principles
VCI™ is guided by a commitment to the following core design principles:
Openness & Interoperability

: based on international standards and open technologies and interoperable across countries and regions.

Transparency

: operated in an open and transparent manner.

Privacy by Design

: upholds and protects the privacy of individual health data and designed to comply with applicable data privacy regulations.

Flexible and Equitable

: designed to adapt over time as the pandemic and science evolve. Accessible and usable by anyone worldwide in any language regardless of level of wealth and economic development, including availability in digital and paper (QR code) forms.
VCI Verifier Code of Conduct
VCI™ expects verifiers to adhere to the following core set of requirements in order to protect and properly interpret SMART Health Cards:
Verifiers shall not store SMART Health Cards, or any data included within them, beyond what is required for verification at the time of presentation.
Verifiers shall check SMART Health Cards against a list of trusted issuers.
Verifiers shall comply with all applicable laws, including the California Consumer Privacy Act.
Members
196 LLC
1Core Solution
7Factor Solutions, LLC
88th Gate Co. Ltd.
Abartys Health, LLC
Access america
Accushield
Aceso Health Limited
Acoer
Adara
AdventHealth
AerPass
Afya Technologies LLC
aio Digital
Airside
Akinox Solutions Inc.
Allscripts
AMA HAZEL Innovations
Amazon Web Services
AMDA - The Society for PALTC Medicine
American Immunization Registry Association (AIRA)
American Logistics Association
Amida Technology Solutions, Inc.
Appian
Apple
Ardian Technologies, Inc.
Asan Medical Center
Ascom
Aspen Rona Testing, LLC
Association Planners of Georgia
Athena Health
Atter Pathology Services
Auna
Aviva Pharmacy
Ayodo Foundation
Azuba Corporation
b.well Connected Health
B2C Technologies, Inc.
Balanced Biotech Inc
Barcodes Inc.
Beth Israel Lahey Health
Billon
Bindle Systems
Biology Works, Inc.
BizSecure Inc.
Blink Science, Inc.
Blockchain Labs, Inc.
BLOK Solutions Ltd.
Bluefield Health
Boston Children's Hospital
Brauns International
Brivo
BurstIQ
California Health Medical Reserve Corps
Care Package Direct LLC
care.ai
Careexpand
CarePassport
CareSpace
Cassidy & Associates, LLC
CBOH, Inc.
Cedars-Sinai Health System
Centro Medico de especialidades quirurgi
Cerner
CERT.HEALTH
CERTIFY Global
CHANG GUNG MEDICAL FOUNDATION
Change Healthcare
Cherokee Regional Medical Center
CIO Strategy Council
Clarity Diagnostics
ClarityPark LLC
CLEAR
Cleared4
ClearHealth
CloudConstable Incorporated
CodeREADr Inc.
Cohort.ID
CommonSpirit Health
Composite Apps
ConfirmD By BuddyCheque
ConsenSys Health
Convergence Tech
Corban Technology Solutions Inc.
Coropass
CourMed
Covid Clinic, Inc
COVID Immunity Project
Covidpedia Labs
CPSI
Critical Blue - Approov
CuraPatient, Inc.
Daon
Digheontech, Inc.
Digital ID Collaborative @ University of South Florida
Dimagi
Docket Health Inc
Doconchain
Dragonfly Data, Inc
DrChrono EHR
DrKumo Inc.
Duke University Health System
EagleForce Health
ECP
EHE Health
eHealth Saskatchewan
ELLKAY
eLOOP SA
EMR Direct
Entrust
EntryLogic, Inc.
Envision Technology
Envoc
Epic
ESAC Inc.
Event Farm
everis
Everist Health
Evernorth
Evernym
Execution L.L.C.
FHIRBlocks Project
Fidelity Life and Health
FIS
Flat Spell Technologies
FOLKS - Imunosafe
Franciscan Alliance
Gainwell Technologies
Garnet Healthcare
GenuChk
Get Real Health
Global Study Partners
GlobaliD
Gnomon Informatics SA
GoGetDoc, LLC
GoInvo
Google
Government of Aruba
Graphcomp
Graphcomp, VizCat
GreenCarePlus+
Grupo Marista
Halza Pte Ltd
Headlamp Software, Inc.
Health Level Seven International (HL7)
Health Passport Worldwide
Health Roads
Healthcare IT Leaders
Healthflow INC
Healthshare Exchange
Healthstream (Pty) Limited
Hearthstone Care
Hedera Hashgraph
HID Global
HIMSS (Healthcare Information and Management Systems Society, Inc.)
HLN Consulting
Hubbub World
Human API
Humana
Humetrix
Hummingbird Health Inc.
HyperOffice
ibLaunch Company
iBonus Limited
iCorps Technologies
iCrypto, Inc.
ID.me
Ideando Inc.
IdRamp
iHealth Paragon dba Healthy Mee
IMBA Medical
Imprivata
Indicio
Ink Aviation
Inspire Health Alliance, LLC
Institute for Health Metrics
IntelaCare PBC
Intelligent Medical Objects
Interlancompu
International Business Machines
Internet of People - IoP Srl
InterSystems
Intesi Group SpA
IOTA Foundation
IPRD Solutions
IriTech, Inc.
Iron Bridge
iShare Medical
KOKOMO SOLUTIONS, INC
LeadPivot Technologies
Leavitt Partners
Lehigh Valley Health Network
MaineHealth
Manceps
MaxMD
Mayo Clinic
mdCAREclik
Medelinked Ltd
MediCapture, Inc.
MEDITECH
Megical
mHealthCoach
Microsoft
Midato Health
Minor Decliner
MITRE Corporation
MSPP
My Work Badge
myElth
MyMeds
MyVaxCard, LLC
MyVaxPass
NeurSciences LLC
New York City Health Business Leaders
Nexplain
NextGen Healthcare
North Carolina Department of Health and Human Services (NC DHHS)
Northeast Georgia Health
Northwest Solutions llc
NowSecure
Ochsner Lafayette General
Ochsner Medical
Olathe Health
OneRecord
OneSpan, Inc.
Onyx Technology, LLC
Optum
Orbita, Inc.
Outpost Healthcare
OwlTing
Packapill
Pagemark Technology, Inc.
Paguar Informatics, Inc
Palo Alto Networks
Panoramic Health Innovations, Inc.
Parker Jewish Institute
Parsons
Partners
PathCheck Foundation
Patient Centric Solutions, Inc
PatientLink
pelmeds
Pharmapod Ltd.
Physician 360
Plan8
pocketcred.com
Point-of-Care Partners
Policy Analysis Inc
PopcornApps
Portum
Preciate
PrepMod / PMEnterprise
Primary Health
Proof Market
Prove
ProvenPass
Province of Ontario - Ministry of Health
Proxy Inc
Qualtrics XM
Quikr, Inc.
Riverr pte. ltd.
Riverside Health System
RMM CADD Service,llc
Rx.Health
Safe & Sound Public Safety
Safe Haus Group
SAFE HEALTH
SAFE Identity
SafeWorld
Saguaro Bloom Diagnostics
Sama
Sandia International Inc
Sauce Labs
SBTS Group LLC
Scicom Msc Bhd
Scottsdale Institute
SemanticClarity
Sentry MD
Sezoo
ShareMy.Health
Shoptaki
Shufti Pro
SICPA
SITA
Skyflow
Skyscape, Inc.
SNOMED International
Socket Mobile
Sorsix
St. Jude Pharmacy
State of California
State of Colorado
State of New York
STChealth
Strategio Consultant
Switch Health
Sydney Local Health District
SymCheck
SymPact
SymSoft Solutions
Tamarin Health
Taylor Corporation
TECH5 SA
Technical Writers of India (TWIN)
TeleCliniq Health
Tento Applied Sciences
tested.me
The Commons Project Foundation
The Energy Alliance Group of North America
The Gekko Group
The George Washington University
The Sequoia Project
Threedot
ThynkBlynk Technologies
TOIN, LLC
Tollanis
TPT Med Tech
TrackMy Solutions, LLC
Transmute
Truepill
Twilio
UC San Diego Health
UCHealth
UNC Health
Unhackable
Unisys
Universal Healthcare Group
University of Alabama at Birmingham
University of California Davis Health
University of Chicago Medicine
University of North Carolina
UPMC
V12 Health LLC
VaccineCheck
Valid Entry
VAX PASS
VaxAtlas, Inc
VAXCheck
VaxiGlobal
VAXSYS Technologies, Inc.
VaxYes
Verif-y
Verto Health
VHealth Passport
Virus Geeks Inc.
vlinder
VSA-Health, Inc.
VX Technologies
Walgreens Boots Alliance
Walmart
WebShield Inc.
WellUp
Westmoreland Pharmacy
Wymsical INC
XAFE.io
Yoti
Zamna Technologies Ltd.
Zebra Technologies Corporation
Zocdoc